New York Transcription Services – Typing Audio & Video
Our 100% native English-speaking Syracuse, New York based staff transcribes digital audio and video, tape cassettes, NYS Court CDs, police interviews, hearings, conferences, daily medical patient charts, recorded statements, and more.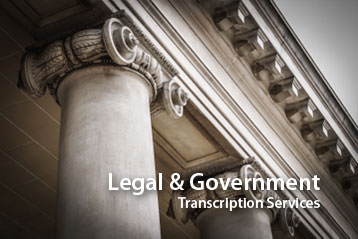 NYS Legal Transcription Services
Our Syracuse-based New York Legal Transcriptionists are knowledgeable in the terminology that is unique to the legal profession. Our work for attorneys, paralegals, and other legal and government professionals is always performed with the greatest attention to detail and confidentiality.
Depositions
Court Proceedings
Hearings
Insurance Claims
Investigative
School Interviews
Witness Statements
Wiretaps
24 Hour Dictation Service
Medical Transcription Services NY
We offer HIPAA-Compliant New York Medical Transcription services for physicians, hospitals, and medical clinics of all types. We are here to make medical reporting easier for you. We understand that timely, and accurate transcription is critical for your patients.
Patient Charts
Consultations
Hearings
Patient History and Physicals
SOAP Notes
Discharge Summaries
Operative Reports
100% HIPAA Compliant
24 Hour Dictation Service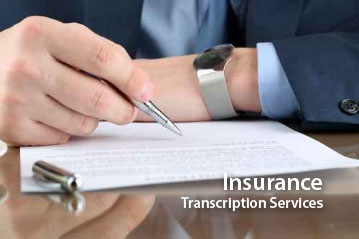 New York Insurance Transcription
We provide prompt and reliable insurance transcription services for many insurance companies and underwriters throughout New York State. Our unmatched experience in insurance transcription for claims adjusters, agents and other insurance professionals is widely recognized.
Recorded Statements
Investigation Notes
Loss Damage Reports
Summary Reports
Theft / Property Damage Reports
Call Reports
Verbatim Transcription
24 Hour Dictation Service
Why A T Services
Transcription?
We offer the highest quality New York Transcription Services for audio, video, and recorded transcripts with fast turnaround and competitive prices for clients across New York State. Over 25 years experience. Our first priority is client satisfaction.

Quality New York Transcription Services
Over 25 years experience serving clients across New York State and the Northeast
From our offices in Syracuse, New York, we provide accurate and affordable audio and video transcription services. We are able to take all standard audio or video files and provide fast and accurate transcription by our exclusive Syracuse-based staff of transcription professionals.
All transcription services are provided from our Syracuse office. We do not use home typists or sub-contract services off-shore. We are, therefore, proud of our long history of transcription accuracy — a rate of 98% or better — which is among the highest in the industry.
We are listed as an approved New York Transcription Service with the New York State Unified Court System.
One-Stop New York Transcription Services
At A T Services, we provide the highest quality service and simple rate structures to fit your budget, highly accurate transcripts, and timely, convenient delivery. All transcripts are verified, proofread and reviewed to provide accurate and affordable finished transcripts.
Business Transcription: We handle virtually all aspects of business transcription including meeting transcription, interviews, conference call transcription, focus group transcription, and general dictation services.
Insurance Transcription: Our services to insurance companies and underwriters include transcription of recorded statements, investigation notes, summary reports, loss damage reports, as well as insurance reports for claims, property, casualty, holdings, assets and more.
Micro-Cassette Transcription: While the majority of recordings today are digital, there is still a recognized need for micro cassette transcription. We are pleased to offer clients the highest quality analog transcription services from micro to standard-size cassettes.
Fast, Accurate, Reliable New York Transcription Services!
If you are looking for New York USA Based Transcription Services from a company that values your business needs and can deliver the quality you desire then we have the staff and experience to deliver with tremendous accuracy.